How you can help our oceans
The ocean's web of life, environment and links to climate change involve complex issues and dependencies. While there's still plenty to learn, we can act on what we do know now to help protect and extend the life of our oceans and support future generations.
Living Responsibly – Top Ten Things You Can Do
Reduce your plastic consumption "footprint"
Make informed seafood and supplement choices
Reduce your carbon footprint
Buy local, organic food to reduce chemical runoff
Dispose of chemicals properly
Choose or make green detergents and household cleaners
Use fertilizer sparingly and plant native species
Practice responsible seaside and ocean tourism
Pick up plastic and litter, especially near beaches
Share info with your friends
Best Ways to Reduce your Plastic Footprint and Support Change
Avoid personal care products containing polyethylene. Find out more at www.beatthemicrobead.org
Opt for clothing made from natural vs synthetic fibers, especially polyester; wash synthetics less often.
Avoid single-use plastic bags, bottles and other containers wherever possible. Carry reusable shopping bags, water bottles and utensils and support establishments that do not dispense disposable, single-use plastics.
Urge companies in your country or state to phase out unnecessary and damaging plastics such as microbeads in personal products, single-use shopping bags. Organize or join petitions to policymakers to ban these products such as California and the European Union have been doing, or change policies to put more responsibility on producers for the waste they produce.
Get out and play on the ocean while collecting samples!! You can help researchers get more data on the problem by volunteering for the Adventurers and Conservationists for Science microplastics project.
Support Ocean Conservation & Activist Organizations
Organizations worldwide are committed to making a difference for our oceans, through research, conservation, education, community involvement and political action. While there are simply too many to list here, we've uncovered many of the best resources for finding marine organizations that are tackling the issues we face.
Organizations and Coalitions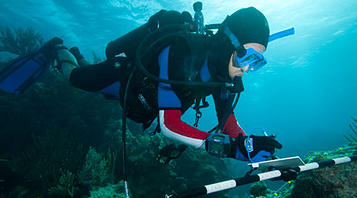 Consolidated guides to ocean environmental groups and researchers: A Guide to Environmental Non-Profits (including marine organizations) Marine Conservation Organizations – by species and issue One World One Ocean Campaign Deep Sea Coalition NRDC List of Ocean Resources
Political and Personal Action Resources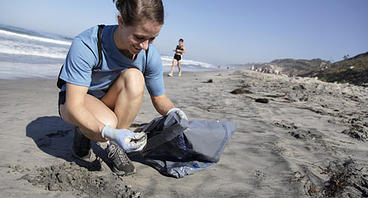 Get involved! Petitions and Political Action
Take action on these  causes:
TRASH AND POLLUTION
Pledge not to trash the oceans! Pledge to REFUSE disposable plastic Sign petition to ban plastic microbeads in personal care products Donate to The Ocean Cleanup project
SUSTAINABLE FISHING and WILDLIFE CONSERVATION
Pledge to Eat for Healthy Oceans Bluefin Tuna Boycott Oceana – Click to Save Our Oceans
OCEAN ACIDIFICATION and CLIMATE CHANGE
NT3 Pledge to Reduce Carbon Footprint
Join others like you:
Project Aware – scuba divers protecting the ocean Sailors for the Sea – boaters for conservation